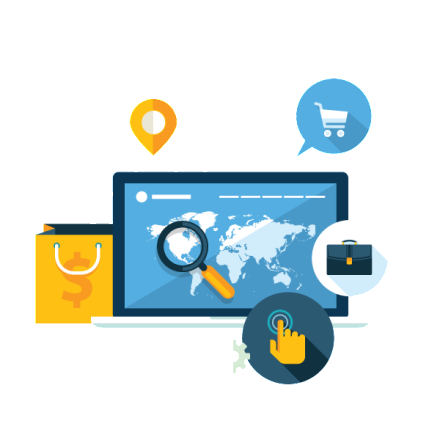 Digital Consultancy
Digital Marketing is about developing, managing, & optimizing customer-centered marketing plan for ecommerce business!

Your customers never give you a second chance to make a first impression
When people launch e-commerce stores their sole focus is on driving traffic. DHLBharat helps you figure out how to retain this traffic and motivate visitors to buy from your ecommerce website.
We build sustainable ecommerce growth solutions for retail business by taking up the role of your business partner. This way you have more time to focus on your core business and don't need to spend time balancing your time and energy to market your business.
We create smart and customer-focused solutions for entrepreneurs to drive ecommerce digital marketing campaigns, helping sell more products online without increasing budget, or discounting products.


In order to achieve the above we merge our creative and analytical skills to come up with SEO rich Search, Copy, Email, CRO and Google Analytics to enhance business, growth, & profits. Through our study and tools we identify products that sell more, factors that motivate people to buy and return to shop again even software apps that fuel growth and so on….
Our conversion optimization strategies have improved conversion ratios noticeably for clients hiring our digital marketing services. We've helped them to understand psyche of their online customers better than they ever thought possible!
If you seek Digital Consultancy for your online business growth, feel free to call and talk to us. We have different packages that we can discuss when you call. We will give you a break-up of how your costs are structured when we come to it.